Sweaters, birthday celebrations, phony tosses, pet shaming, tricks including blankets and vanishing … the rigmarole we put our canine buddies through is never ever ending. What if the tables could be turned and they could prank us? What if dogs could commemorate April Fool's Day? I shiver at the idea. The repayment would be severe.
"I'll trick my human into thinking I haven't already been fed once."
We definitely would be fools if we didn't believe that each and every single pet on this earth would opt for this trick. In my home, we have actually provided our dogs 2nd supper a number of times by mishap– they didn't even need to be included! They would not squander skills on pretending to be starving, since we're dumb adequate to feed them more than as soon as on our own! " Dog 1; human 0.
"I'll ignore her calls and make her think I've run away."
Several times I have actually gotten back, just to be welcomed by Mina and notFritz After lots of yell outs, I begin to panic: "Ohmydog … did Fritz somehow get out and go a-wanderin'?!" Ever higher-pitched and frenzied calls ultimately culminate in me discovering my "deaf" young boy relaxing in a tucked-away chair, taking a look at me like I'm a. "Huh. Maybe next time you'll take me with you, woman." " Dog 2; human 0.
"I'll just blame this poop on my furry sibling."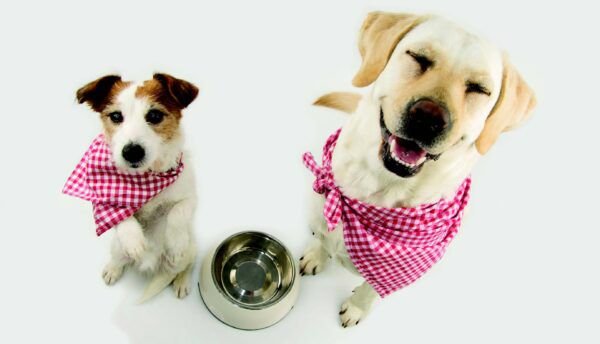 Despite our best shots to make sure lots of potty chances, often poop occurs. If our furry animals took part in April Fool's Day, you can wager your bottom pet they 'd pull some sort of trick including dookie. Carefully and tactically put on a multicolor carpet or floor covering surface area regarding camouflage it. And wait on it to get cold. And then do a dog laugh as human actions in it, sans socks. I understand this from individual experience. " Dog 3; human 0; pet brother or sister carrying blame 0.
"I'll stare off into this dark corner of the house, lay back my ears and growl."
Dogs understand that people are frequently strange and illogical animals. If they understood that a few of us were superstitious, thought in spirits and thought that looking in between a pet dog's ears might noticeably expose the existence of a ghost, they would be for sure 100% tinkering us at every chance. Especially after viewing a frightening motion picture or while alone. My female shepherd, Mina, who is extremely conscious whatever anyhow, is an excellent one for this. If I didn't have my male shepherd, Fritz, close-by to neutralize Mina's overwrought watchfulness into open closets and frightening corridors with his continuous lazing and snoring, I 'd be stressed for sure. " Dog 4; human 0.
"Look, Ma! I found a friend!"
I do not learn about your dogs, however if mine ever got ahold of that squirrel who teases them continuously, they 'd bring it straight to me simply for the home entertainment worth. They 'd bring anything they believed would stun me straight onto my lap and dive and bound for pleasure, believing my scream remained in pleasure. " Dog 5; human 0.
"I'll wait for Mom to leave the kitchen and then steal (insert food of choice here) and make her think she's crazy."
Not too long earlier, I cut and prepared 2 pounds of salmon with salt, pepper and olive oil and left it on the counter on a cutting board, awaiting my household to return for the eve I began to prepare it. I put myself a glass of white wine and sat straight outside the cooking area to delight in some afternoon sunlight and fresh air. After 10 minutes, I returned inside to examine a couple of other things, however something was incorrect. Something I could not put my finger on immediately. Then it struck me: The salmon was gone. All 2 pounds of it. Disappeared into thin air. Utterly incredulous, I took a look at both dogs. Fritz would never ever. Mina, constantly the opportunist and never ever guilty about things that bring her a lot pleasure, took a look at me with her angelic, emotional eyes and breathed on me with the heaviest of salmon breath. " Dog 6; human (and household) 0.
"I'll just roll in this dirt and mud after getting a bath. Joke's on you, Mom!"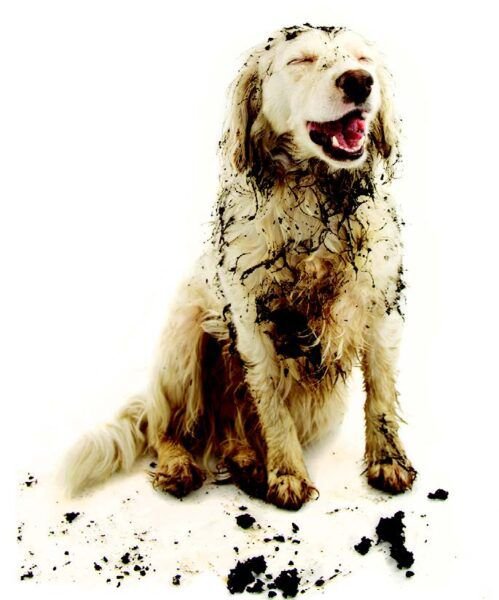 My dogs hate water. No quantity of cooing and encouraging would ever treat them of their hatred of getting bathed. Can I share the number of times I've bathed them, which is no little task, as they're both 85 pounds, just to reverse 20 minutes later on to see they've rolled in something gross? As if to state, "I don't like baths, and here's what I think of them — and you!" " Dogs 7; human 0.
Yep, there's no doubt. If dogs dug their paws into the April Fool's custom, we 'd be toast. Good thing for us they're a lot more thinking about food, walkings, snuggles and love.