In today's world, people understand so much more about the universe than in their parents' or grandparents' era. People now have been so lucky to experience life as they know it in this age of instant information.
And yet, this fast-paced world has dampened their inner consciousness. They're always looking for new ways to live their lives and maintain good health, but never truly understand how to live a life of purpose, consciousness, and wellness.
With that said, the universe gifted humans a tool that can provide more profound inner guidance to their confusing lives: the Akashic Records.
Akashic Records: What Is It?
Akashic is loosely derived from the Sanskrit term, 'akasha', meaning space, ethers, sky, or 'that which holds all'.
While most practitioners doing akashic records reading explain and describe the concept in different ways, in its essence, the Akashic Records is a 'database' of every word, thought, and deed of every living being—good or bad—transcending all dimensions, realms, and times.
In short, you can think of it simply as a massive library or record of every soul's journey through the infinite.
The History Of Akashic Records
In modern times, the earliest references to the Akashic records were made by Helena Blavatsky. They were the founder of the Theosophical movement during the late 19th century. Theosophy is considered an esoteric belief system incorporating philosophical tenets from eastern religions while believing that there's no religion higher than Truth.
Blavatsky said that they learned of the records from the Tibetan monks who said the records could be found in 'akasa', which is the Sanskrit term for astral light, or an ether element in the eastern belief systems. Ether is considered the fifth element of space and is the actual fabric of reality from which other elements can emerge.
These Tibetan monks, to whom Blavatsky also referred to as 'Masters of the Ancient Wisdom', taught them psychic abilities, clairvoyance, and astral projection. They then used these tools to channel information from the Akashic records, and created a large following of Theosophists.
The idea of the Akashic record was further propagated by English author and theosophist Alfred Percy in their book titled 'Esoteric Buddhism', citing Henry Steel Olcott's 'A Buddhist Catechism'. Olcott's book explains that early Buddhism held to the permanency of records in the Akasa, and that persons can read it to reach a stage of true individual enlightenment.
Rudolf Steiner, an Austrian metaphysician and theosophist, also referenced the Akashic records, claiming that every word, thought, and action leaves a trace in the etheric realms.
Other people believed that the Akashic record is the Book of Life first mentioned in Exodus of the Old Testament. Biblical scriptures establish that a record of every life is kept in heaven, and it's from these records that souls are judged.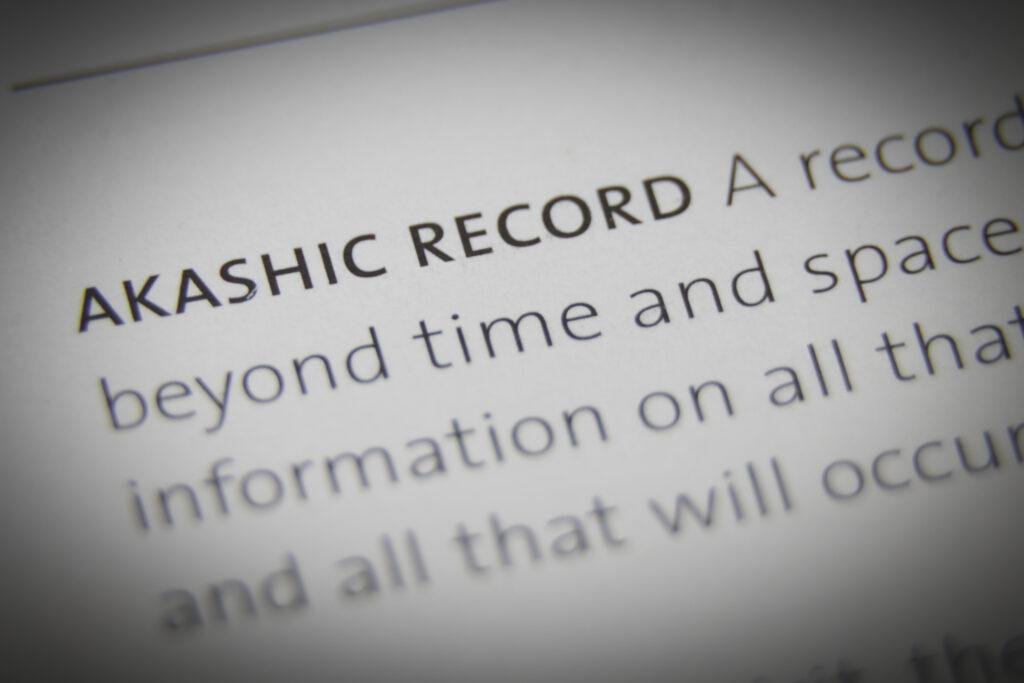 How Can Accessing The Akashic Records Heal And Improve Wellness?
Humans are always searching for answers. In this quest to satisfy the questions, people seek help from others looking for a ray of explanation, and hope to know about the causes of what they're going through. Some try to rely on quick fixes as a remedy.
Although this can help give you some information, the long-lasting healing power actually lies deep within your soul.
As mentioned before, akashic records are like a library of records. Think of it as the spiritual search engine: the more questions you ask, the more answers you receive clearly. So, whether you try akashic reading or access the Akashic records on your own, you can open yourself to new information pertaining to your current life situations by looking in the past.
The specifics of your past life, like who you've been in your past life, or what you did in that life, aren't that important. What matters is the wisdom and knowledge that comes from accessing those lifetimes. It gives you insight into any karmic debts, patterns, or blockages that might be manifesting in your current life as a result of your previous lifetimes.
The records point out the origin of such karmic patterns, debts, or blockages. Some of these can be pending lessons that your soul has yet to learn, or learnings linked to an unfinished business. In some cases, these records can also remind the soul of any lessons mastered in your previous lifetime, which are only waiting to be activated through memory in your current lifetime.
By providing all these knowledge and information, you can take the proper action toward healing and wellness. The answers you get can empower you to create a change in your life, transform your relationships, release self-limiting beliefs, experience profound healing, embrace peace as a way of life, and finally understand your life's purpose. It shall guide you and offer you new opportunities for growth, and give direction for the advancement of your soul.
Where Are The Records Located And How Do You Access Them?
The Akashic records are contained in the higher realms of Consciousness in Akasha above the astral plane. It's guarded by powerful Light beings, gatekeepers of the records, that have never been incarnated. They're believed to have no physical names or bodies, and only have a strong energetic presence.
There are various ways to access the energy and information hidden in the Akashic records, including meditations, crystal gridding, breathing techniques, sacred prayers, astral traveling, lucid dreaming, and trance channeling.
Once you've reached and opened the Records, the gatekeepers will direct the course and act as guides to the most valuable information you need to retrieve.
Conclusion
Learning to access your own Akashic records empowers all aspects of the body—physical, emotional, and spiritual. By aligning with the energy of your soul's records, you can gain guidance, insight, and wisdom to overcome any challenges and issues you face in this current life.
Gaining the knowledge of your akashic record, you finally live your life fully. And it gives you a sense of deep healing as hidden layers start to peel off, and you discover yourself beyond the mirage of space and time.